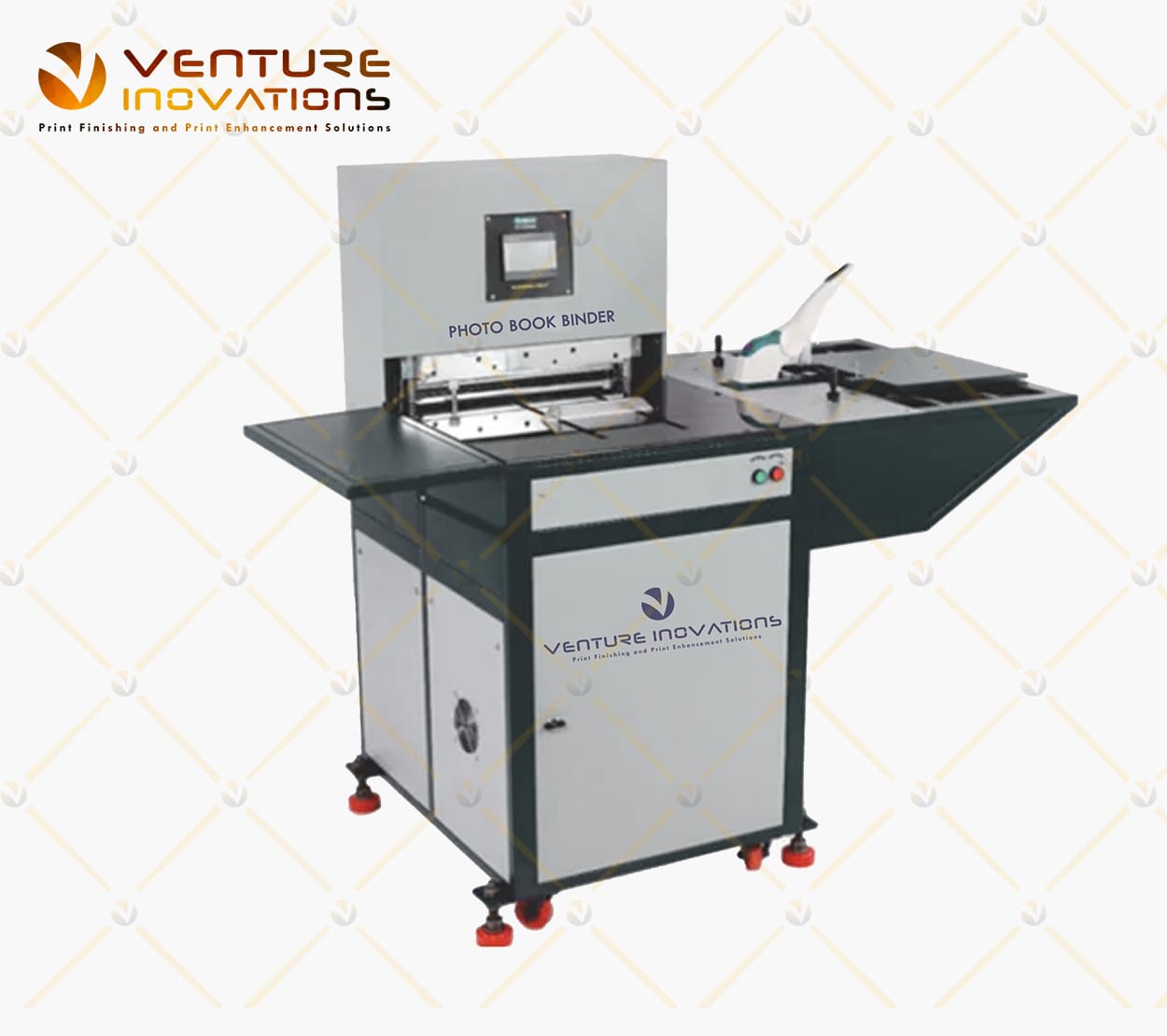 Venture offers all New Photo book binder machine is new Era of produce lay Flat photo book in two side print segment. An innovative technology of doing three very time consuming process are Window Cutting / Creasing & Hole Punching at one time makes this equipment absolutely unique.
Four main processes in single machine.

Fully PLC based programmed.
Servo mechanism.
Inbuilt 5 types of different binding.
Touch Controller.
Album repair option.
Manual mode.
Any two process in single registration.
100% lay Flat opening in any binding option.
Dual Coated blade.
Working Principle – Pneumatic + Electric
Blade Material – D2 with hard Chromed
Mechanical Principle – Stepper with ball screw
Program Loader – PLC
User Interface – Touch Screen
Power supply – 220 Volt, 50/60 Hz
Dimension – 62 x 38 x 63 Inches
Weight – 325 Kgs