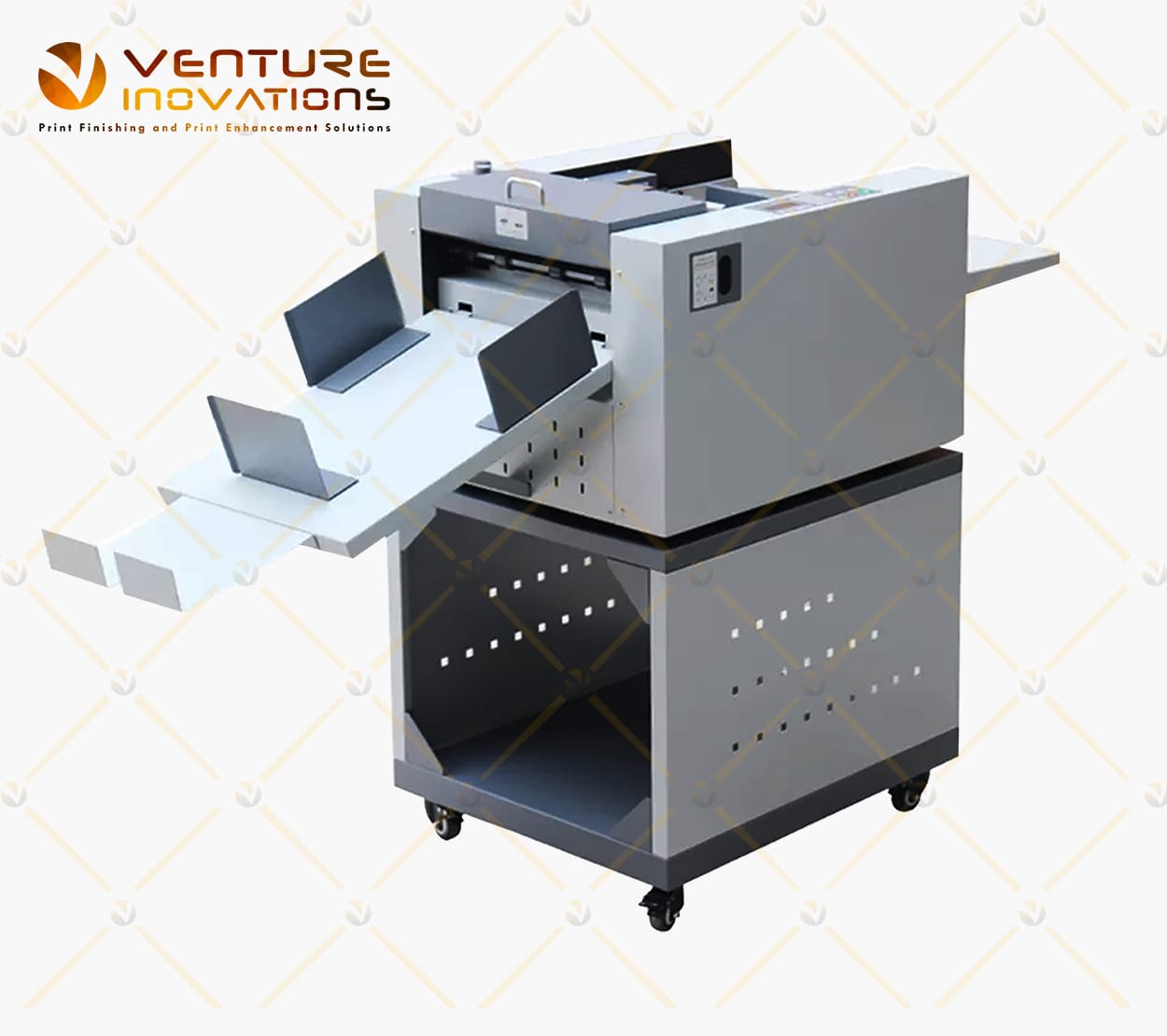 Venture offers Latest state of the art model with table top design the speed offered is up to 4000 sheets per hour. It gives you high productivity at affordable price. Advanced features ensure high productivity, ease of operations and high quality output.
Keyboard control panel.

Width up to 330 mm .
Humanization design.
Versatile in paper selection.
No-paper/Paper jam detection.
Accuracy up to +/- 0.1mm.
Side Gauge can be fine adjusted according to different angle of paper.
High Precision servo motor.
Different module for option, easy to replace.
Pressure Can be adjusted to meet different paper.
Can replace the different indentation tool.
Creasing paper thickness – 70-350 GSM / 0.07-0.35mm
Perforating paper thickness – 70-200 GSM / 0.07-0.2mm
Input paper size – 148x130mm 〜 330x660mm
Max creasing speed – 4000 Sheets / Hour
Min. Crease distance – 1mm
Min. Distance from the edge – 5mm
Creasing precision – ±0.3mm
No. of Creasing – 0 to 32 times
Count function – Positive and negative counting
Workgroup storage – 30 Groups
Skew Adjustment – ±2mm
Feeding Method – Top Air Suction
Max. Feeding Height – 100 mm
Voltage/Power – 220V/50HZ/200W
Machine Size – 156 *56 *68 Cms
Machine Net Weight – 78 Kgs