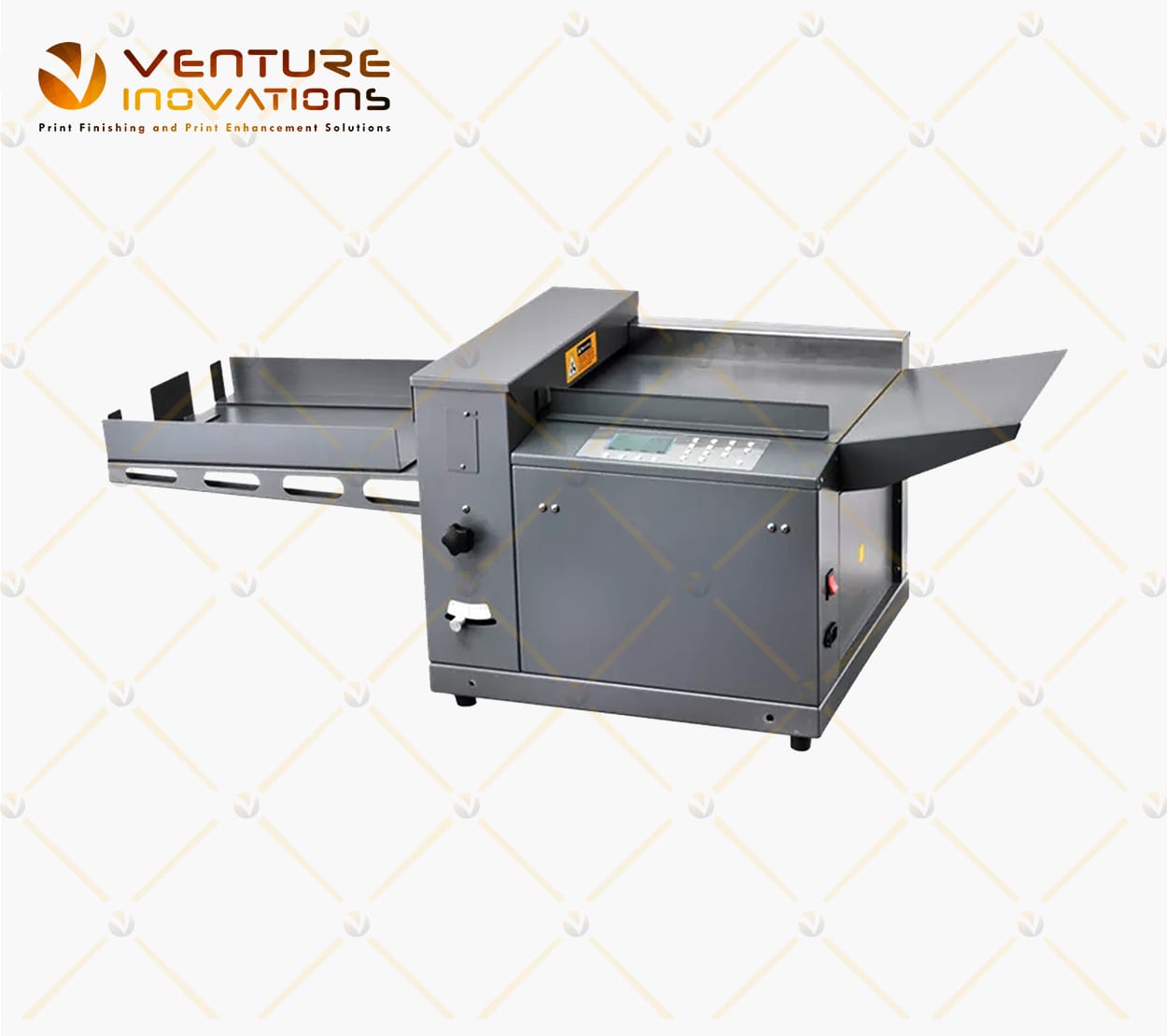 Venture offers Latest state of the art model with table top design the speed offered is up to 50 A4 sheets per minute. It gives you high productivity at affordable price. Advanced features ensure high productivity, ease of operations and high quality output.
Keyboard control panel.
Chinese & English display.
Width up to 330 mm .
Humanization design.
Versatile in paper selection.
No-paper/Paper jam detection.
Accuracy up to +/- 0.1mm.
Side Gauge can be fine adjusted according to different angle of paper.
High Precision servo motor.
Different module for option, easy to replace.
Pressure Can be adjusted to meet different paper.
Can replace the different indentation tool.
Automatic paper detection.
Paper Feeding Mode – Manual Feeding
Paper Feeding speed – 25 to 50 Sheets/min
Paper Feed – 30 to 330mm
Creasing Thickness – 0 to 400 GSM
Creasing Interval – 1 mm
Creasing precision – 0.3 mm
Creasing – 16 Strips per sheet
Standard Tools – Creasing & Perforation
Power supply – 220V, 50 Hz, 120W
Machine size – 120 * 47 * 42 cms
Weight – 62 Kgs