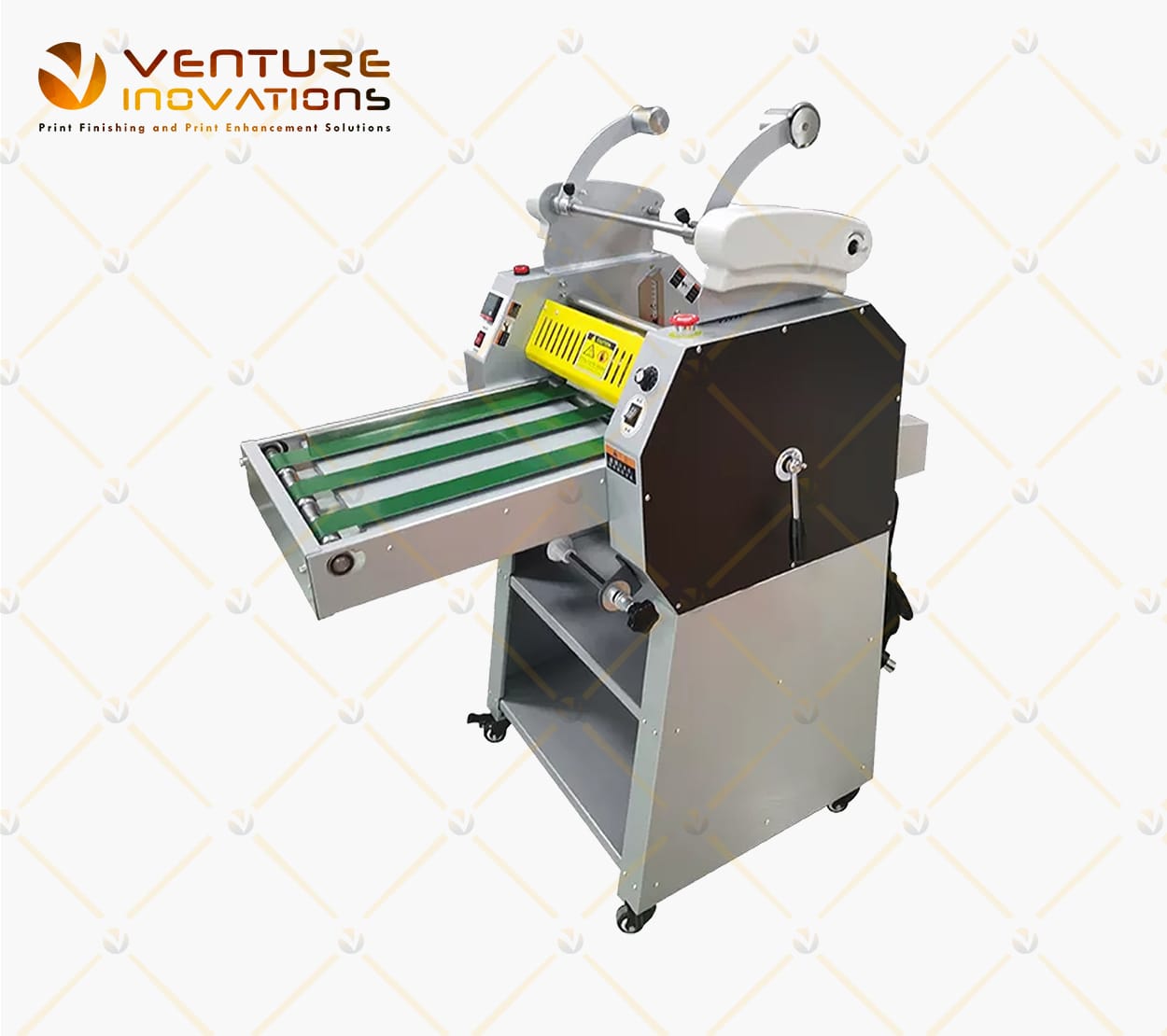 Venture offers Latest state of the art model with high capacity rolls feeder. D350 can take rolls up to 2000 meters (27 microns) and you can do 1 sides or 2 side thermal lamination. With stand design, the speed offered is up to 9 meters per minute or 20 13x 19″ sheets per minute. It gives you high productivity at affordable price. Advanced features ensure high productivity, ease of operations and high quality output.
Latest State of the art design.
100 mm Chromed roller with high efficient heating.
Long Conveyor Table.
Patent of perforating technology. Trims Films from the side and avoid extra process post lamination.
Digital control for speed; meet different demands.
1 inch and 3 inch Film core saves on Film cost and roll replacement time.
Convenient for setting and operation.
Easy to operate.
User Friendly.
Less Warmup time.
Less power consumption.
Laminating your Album Prints, Catalogues, Documents, Graph Papers, Indoor Advertise etc.
Option for Foiling.
Feeding width – 130-350 mm
Feeding length – 110-999 mm
Thickness – 80-400 GSM
Speed – Up to 9 Meters / Minute
Heating Method – Infrared Internal Heating
Dual Side laminate – Yes
Perforation – Yes
Auto Sheet cutter – No
Rewinding – Yes
Power – 230V 50 Hz, 1600W
Dimensions – 120*70*74 Cms
Weight – 120 Kgs