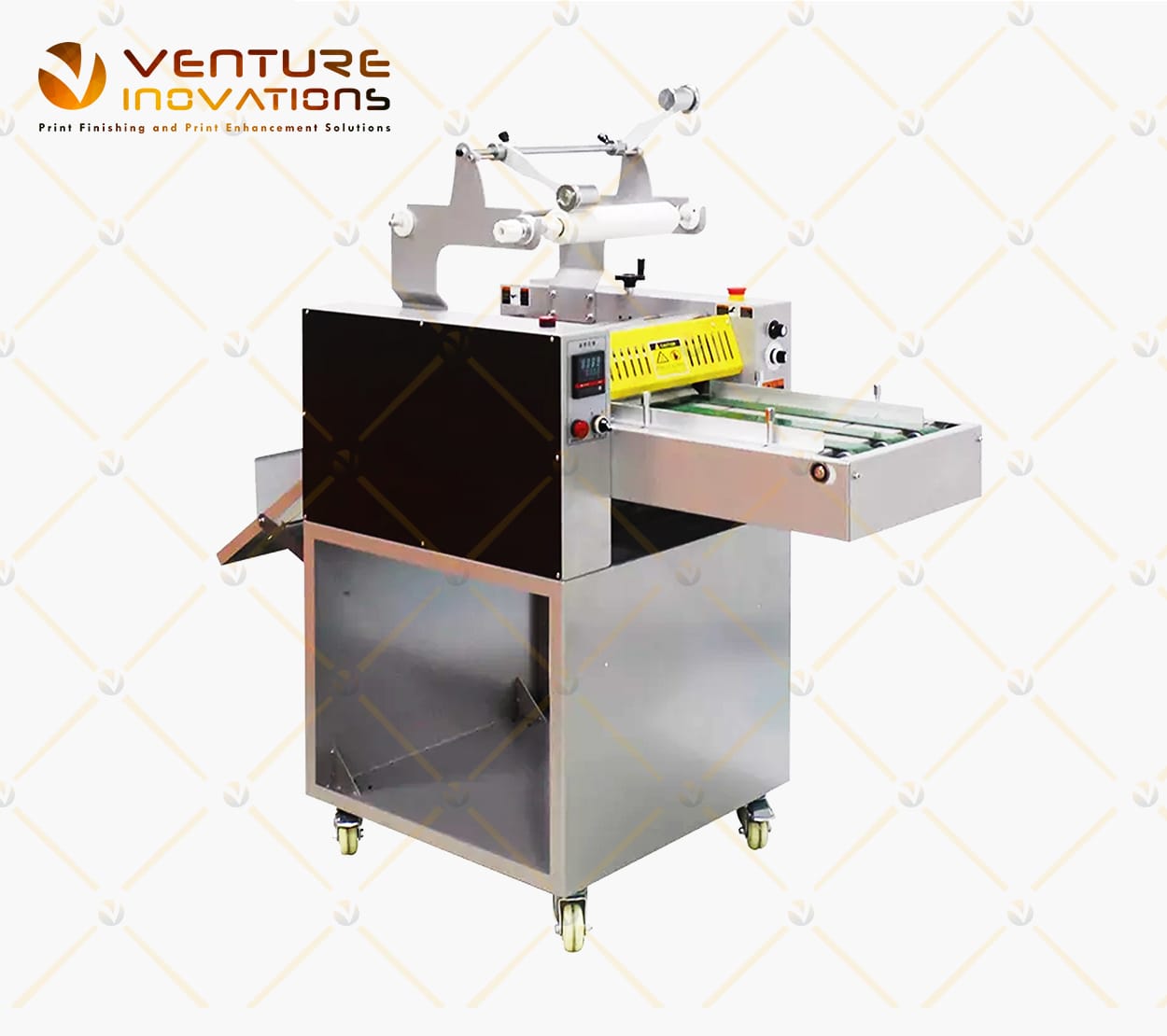 Venture offers Latest state of the art model with high capacity rolls feeder. With table design the speed offered is up to 7 meters per minute or 15 13x 19″ sheets per minute. It gives you high productivity at affordable price. Advanced features ensure high productivity, ease of operations and high quality outputs.
Chromed roller with high efcient heating.
Variable speed control.
Proportional temperature control.
Long Conveyor Table for easy Feeding.
Laminating with different thickness BOPP Film, PET Film Single side lamination.
Laminating your , Catalogues, Documents, Graph Papers, Indoor Advertise etc.
Compact in Size.
Low power consumption.
Accurate conveyor feeding.
Feeding platform is large and moving positioning baffle is easy to use.
Option available for hanging standby spare Film to change Films easily.
Over temperature alarm.
It will separates the paper automatically.
Lower Roller is nonstick and high Temperature Resistant Silicon.
Feeding width – 130-350 mm
Feeding length – 110 to 999 mm
Feeding Type – Manual
Anti Curl Function – Yes
Thickness – 80 to 400 GSM
Speed – Up to 7 meters / minute
Auto Cut Function – Yes
Dual Side laminate – No
Winding Option – No
Perforation – Yes
Power – 230V 50 Hz, 1500W
Dimensions – 120 * 75 * 120 Cms
Weight – 180 Kgs