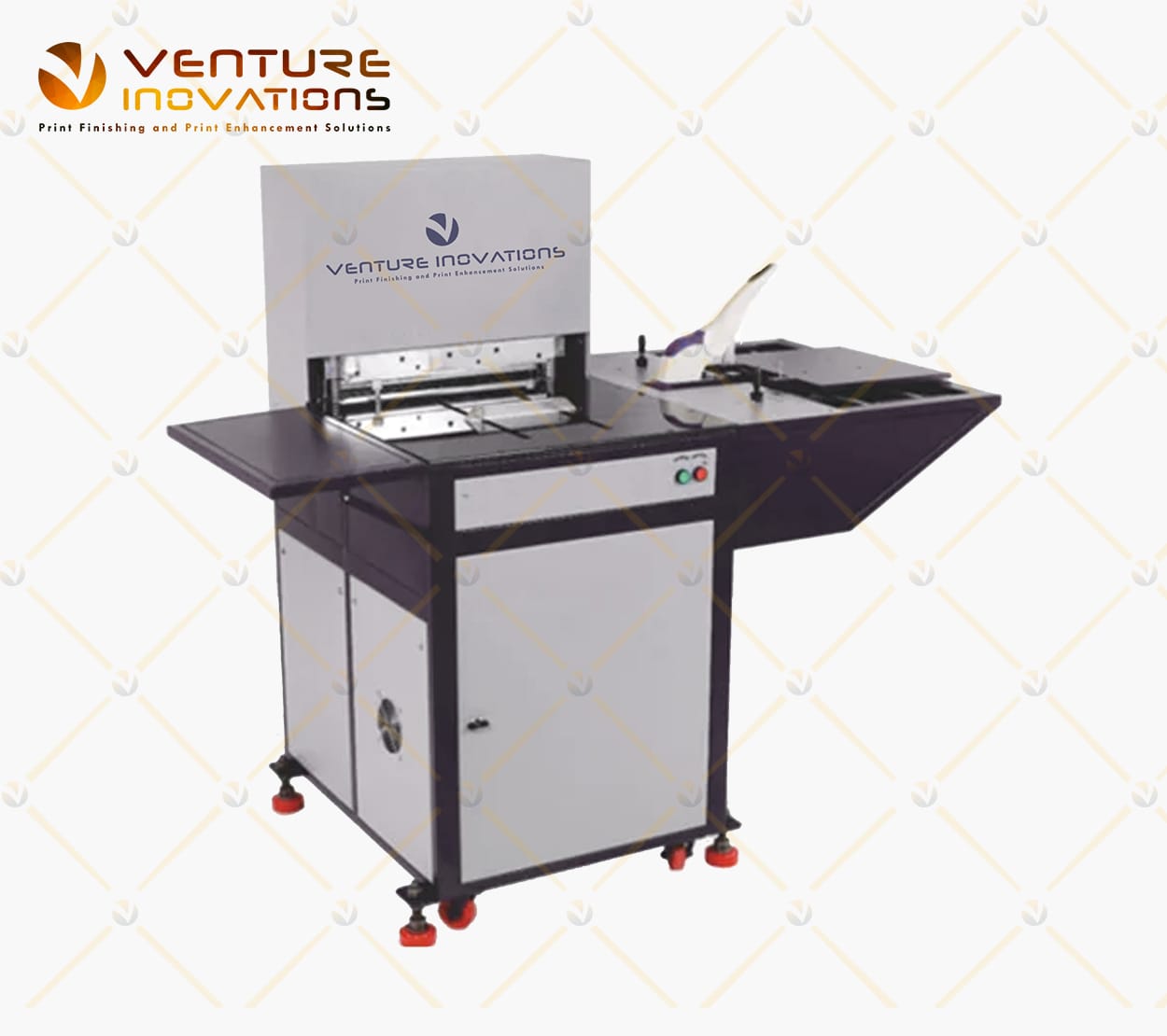 Venture offers Latest state of the art model with table top design the speed offered is up to 50 A4 sheets per minute. It gives you high productivity at affordable price. Advanced features ensure high productivity, ease of operations and high quality output.
Two main processes in single machine.

High Production Speed.
100% lay Flat opening.
Dual Coated blade.
Easy album removal system.
Working Principle – Pneumatic + Electric
Blade Material – D2 with hard Chromed
Mechanical Principle – Stepper with Ball Screw
Program Loader – No
User Interface – No
Power supply – 220 volt – 50/60 Hz, 70W
Dimensions – 62x38x63 Inches
Weight – 290 kgs